Cooperating with Momo all-in-one platform to deploy a community fundraising campaign for forest rangers at Chu Yang Sin National Park
In early September 2023, WildAct has collaborated with MoMo all-in-one platform to implement a community fundraising campaign for Forest Rangers at Chu Yang Sin National Park.
By virtue of the collaboration, MoMo users can donate to help forest rangers in Chu Yang Sin National Park in a swifter, simpler and more. This donation will be immediately transferred to the project as soon as the user completes a successful transaction. Furthermore, all sums and identities of donors are publicized transparently and updated continuously.
Chu Yang Sin National Park is known to be a biodiversity hotspot with diverse biological ecosystems that should be protected. However, this special feature of the spot has turned itself into the main target of illegal hunting. A recent report of WildAct has shown that in every square kilometer of Chu Yang Sin National Park, there are 7 large and small animal traps and illegal camps on average. The forest protection squad also had a difficult time dismantling traps and apprehending poachers.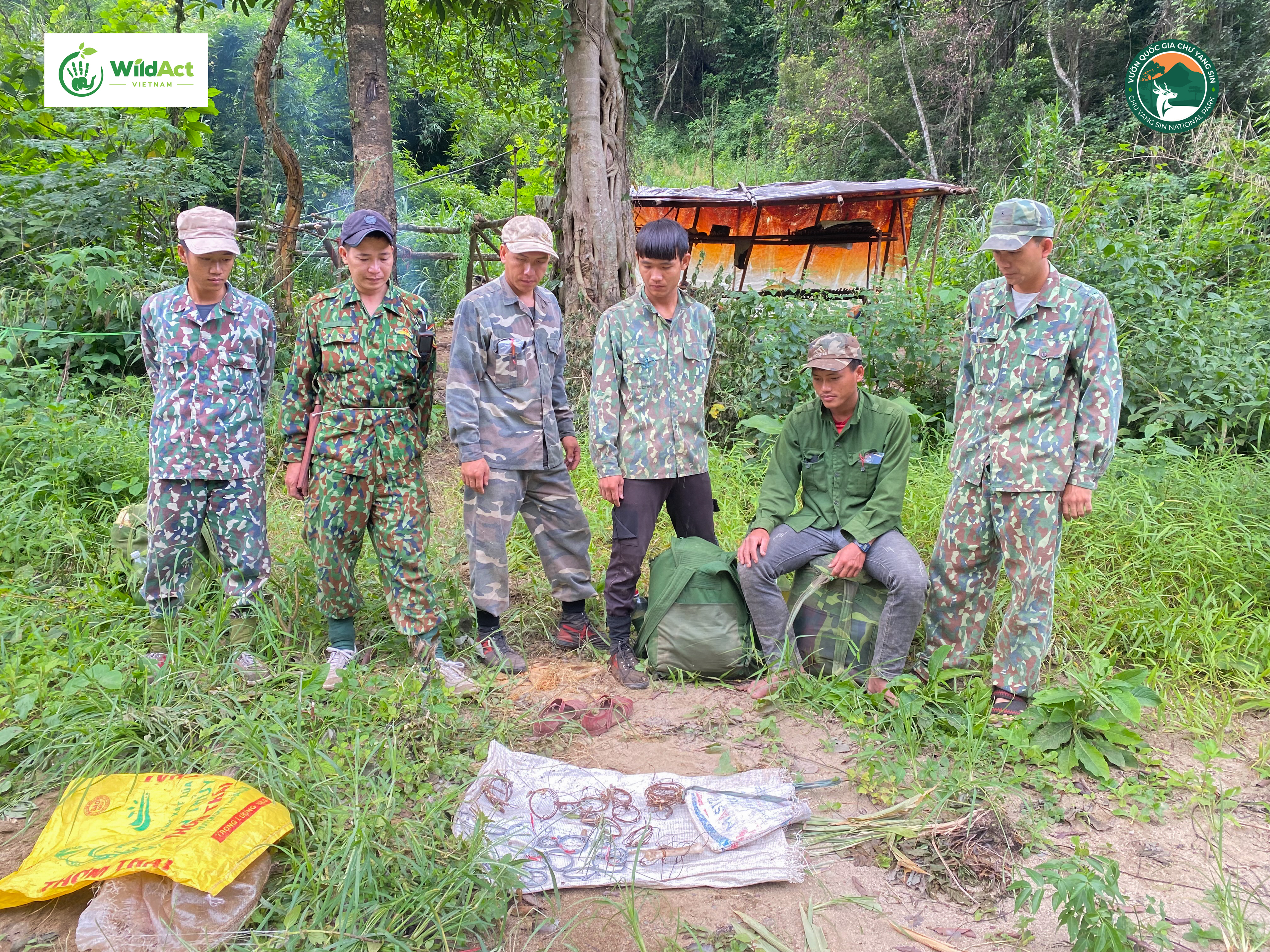 National parks serve a vital role in human life because they do not only maintain biodiversity and ecosystem integrity but also contribute to the improvement of life quality for people in the buffer zone, promote socio-economic development, and ensure security and defense. Without a team of forest rangers and specialized forces, many wild animals will be on the brink of extinction in just a short time, and old forests will become lifeless forests.
As a result, WildAct moved another step forward in crowdfunding by collaborating with MoMo. Since the campaign's being launched on MoMo, it has received 11,097,262 VND (as of October 1st) from fundraisers and sponsors who have taken an interest in the forest rangers. WildAct and MoMo continue to call on the community to join hands to contribute and act for environmental conservation, with the goal of raising 200,000,000 VND.
This number is growing thanks to the generosity and kindness of the community! Support us to conserve the great Chu Yang Sin here